Rebranding Myself
From Product Designer to UX UI Designer
15 min read
Throughout my design experience since the very beginning, I was taught to leave a mark or a signature on my work showing it was my creation. While a signature would do just fine for most of it, enrolling into design school began emphasising on this more.

On the surface personal logos were usually a fancy looking anagram with your name next to it. Despite having conversations with my lecturer about shapes, items and designs that interested me, they didn't necessarily help me understand myself. Looking back perhaps I wasn't ready to have a personal logo yet as I was still trying to understand the world of design. As an attempt to stray away from the mainstream anagram logos, I thought what better way to represent yourself than yourself!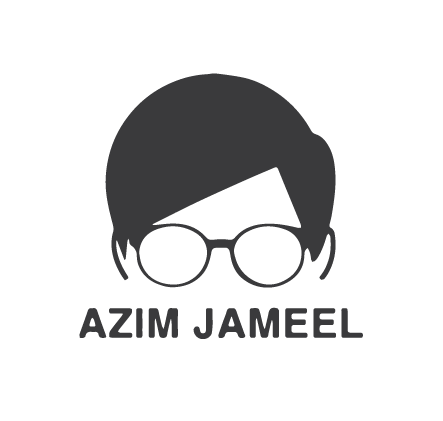 This became my first logo, and for a while it actually worked; a head silhouette of myself with a fringe wearing round glasses was how I looked (and still mostly do) coupled with my name in MUJI's typeface and aesthetic. While amusing and convenient this was, the logo was received pretty well and many expressed it suited me.

I had also put up a website showcasing my design projects in hopes of landing a placement. Not knowing anything about web development or ux/ui design at the time, I opted for a template from Adobe as it was quick, easy and simple.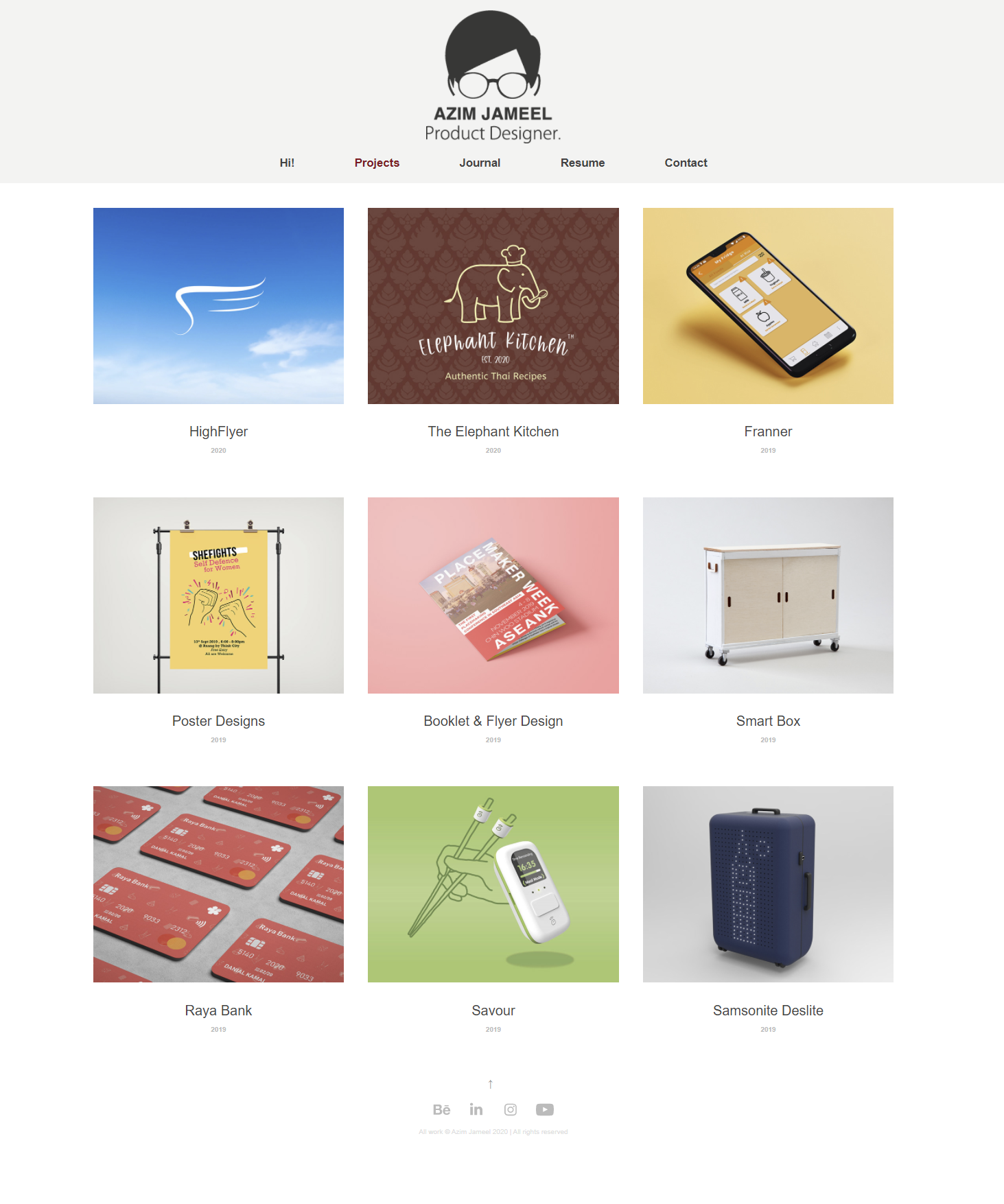 2020 - The year of change
Fast forward 3 years later (2020) and I've ventured into the digital realm progressing from Product Design to UX/UI Design. Along the way I've learned web development and marketing, expanding my skill set. As I've matured both as an individual and a designer, I begun to understand my style and values more clearly. The old logo felt 'student-y' and more of a phase as anyone could have used the silhouette and glasses style. The website too while completely fine didn't reflect my new digital skills. It was clear that I had outgrown my old logo and website; both needing an update to reflect my growth. I wanted to really dive deep into making a meaningful rebranding of myself, So I decided to dedicate a whole study on my current branding and website as a UX project.
Research
Before research even began, I had a lot of questions I wanted to find out such as: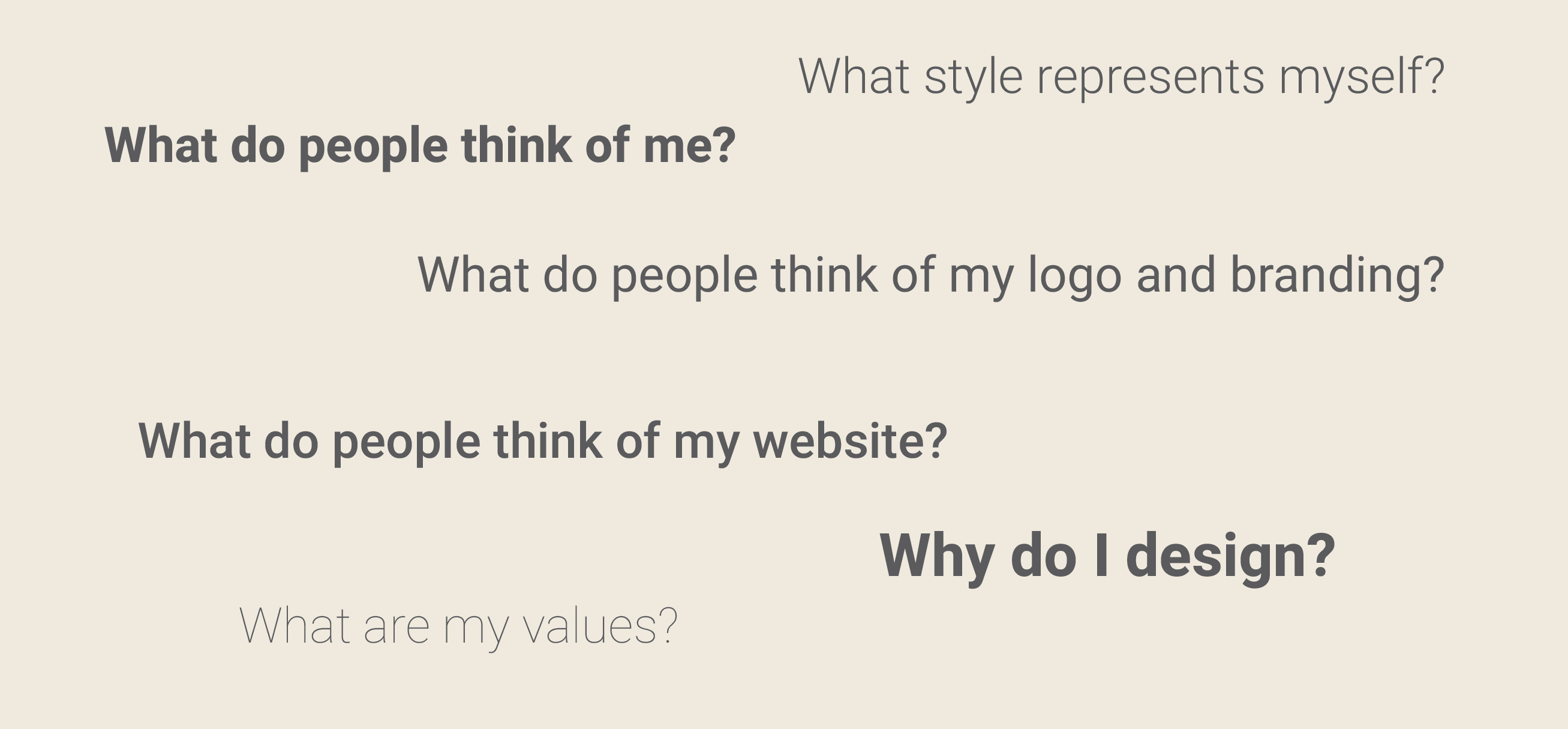 I decided to split the research into 2 parts;
1) public perception
2) personal self-research

To understand what people thought of me I sent a survey to friends, family, designers and former clients I knew to see what their perception was. These included a series of questions asking them to rate my perception from 1-5, asking about first thoughts and how long they knew me.
Results - Personal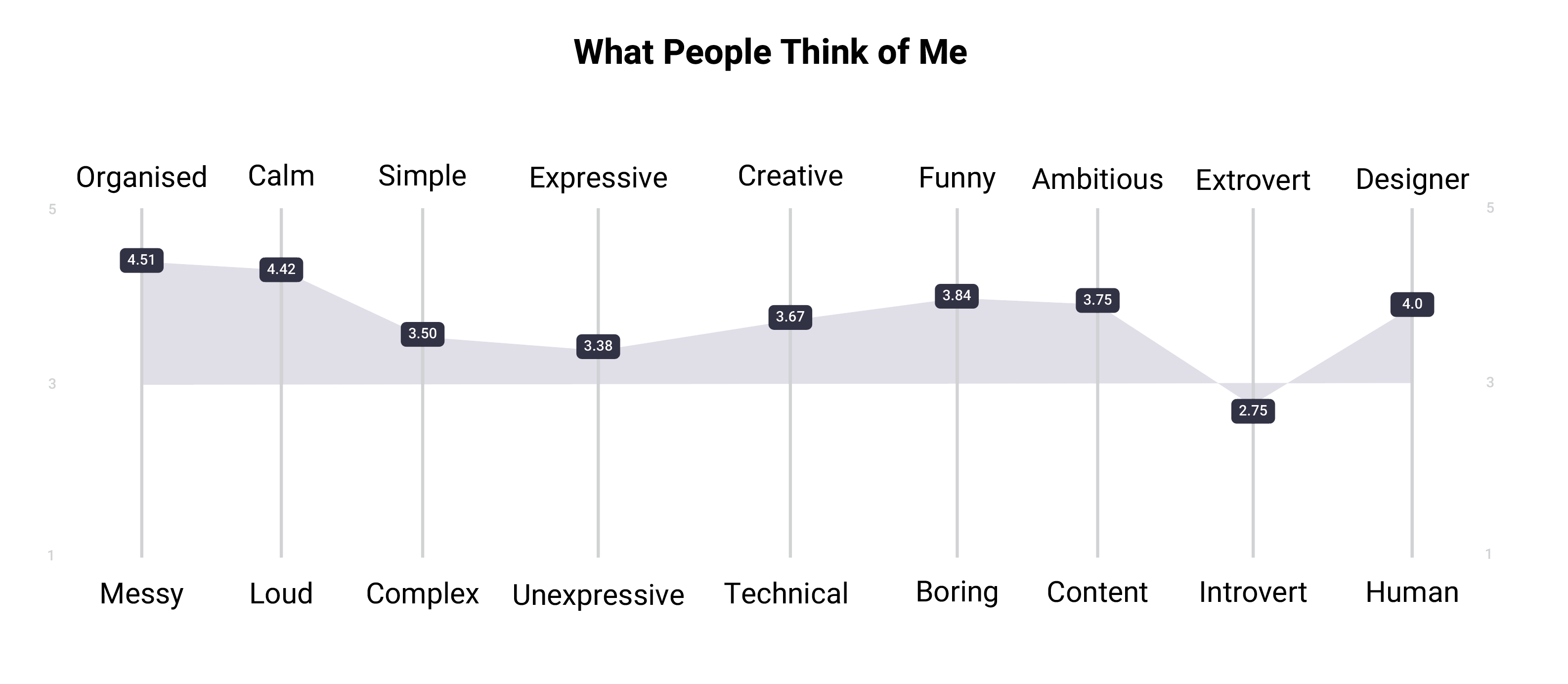 From the results, it was mostly positive perseceptions of myself with many viewing me as a pragmatic individual. In particular 'Organised' and 'calm' were the highest rated words that described me. Personally, I feel many of these words do describe me and it is reassuring to hear positive connotations.
Results - Personal Branding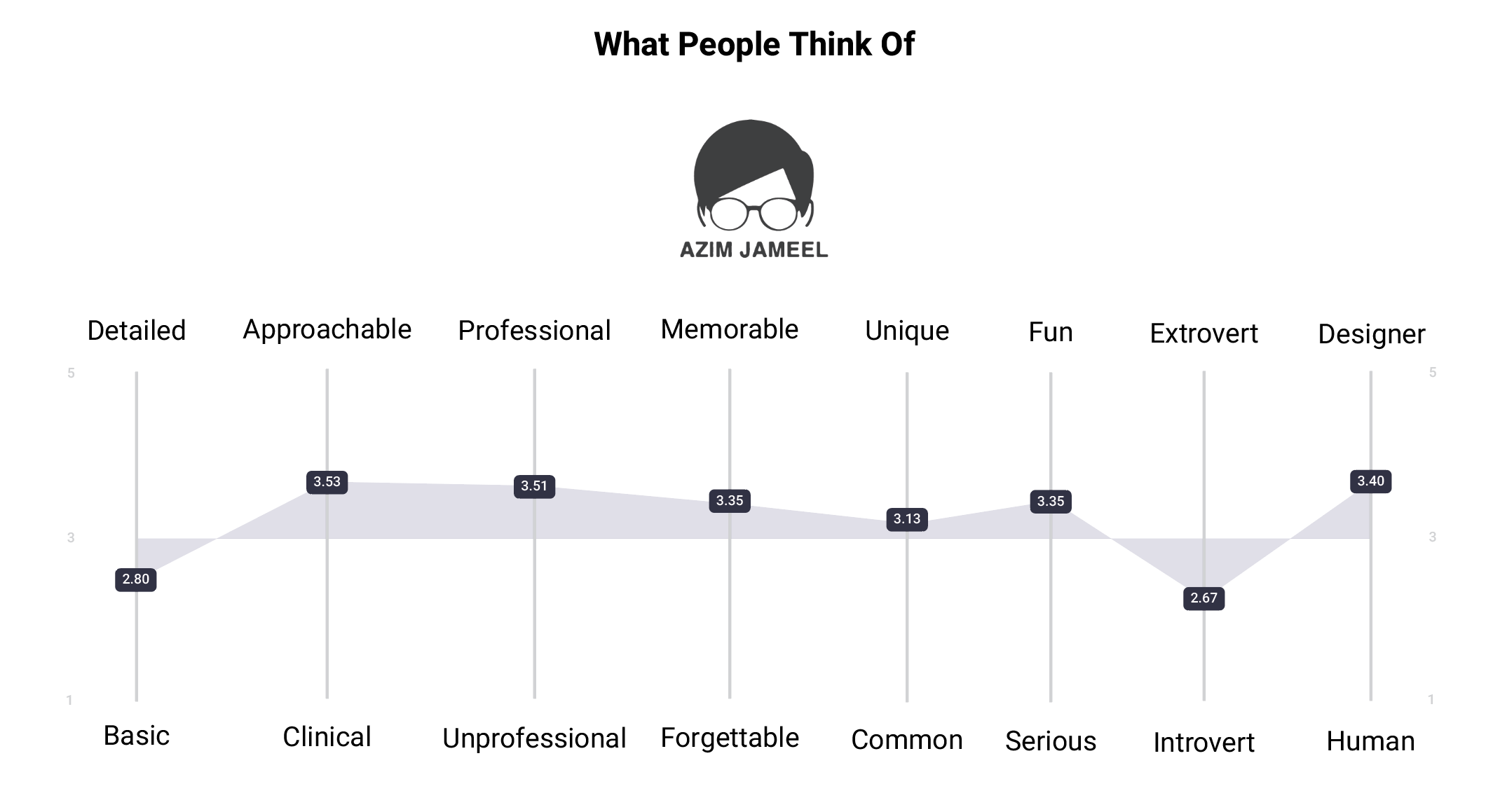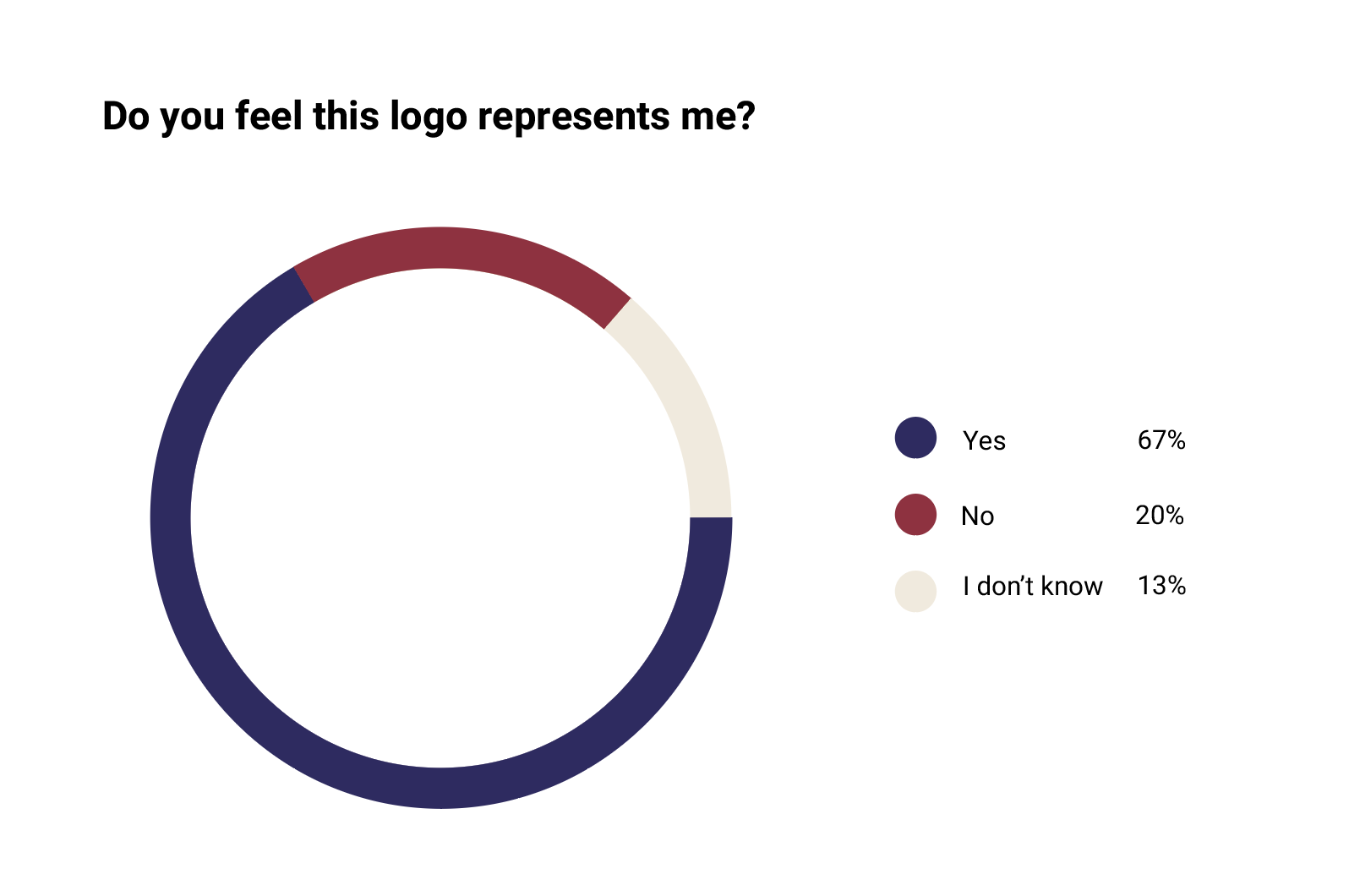 For my logo the perceptions were not entirely clear as most of the perceptions were closer to neither here or there (3 being neutral) with the average scores ranging between 3.53 to 2.67. However, 67% of participants believe that the logo does represent myself as an individual. This may be due to them being used to my logo already. Regardless there was definite room for improvement.
Results - Website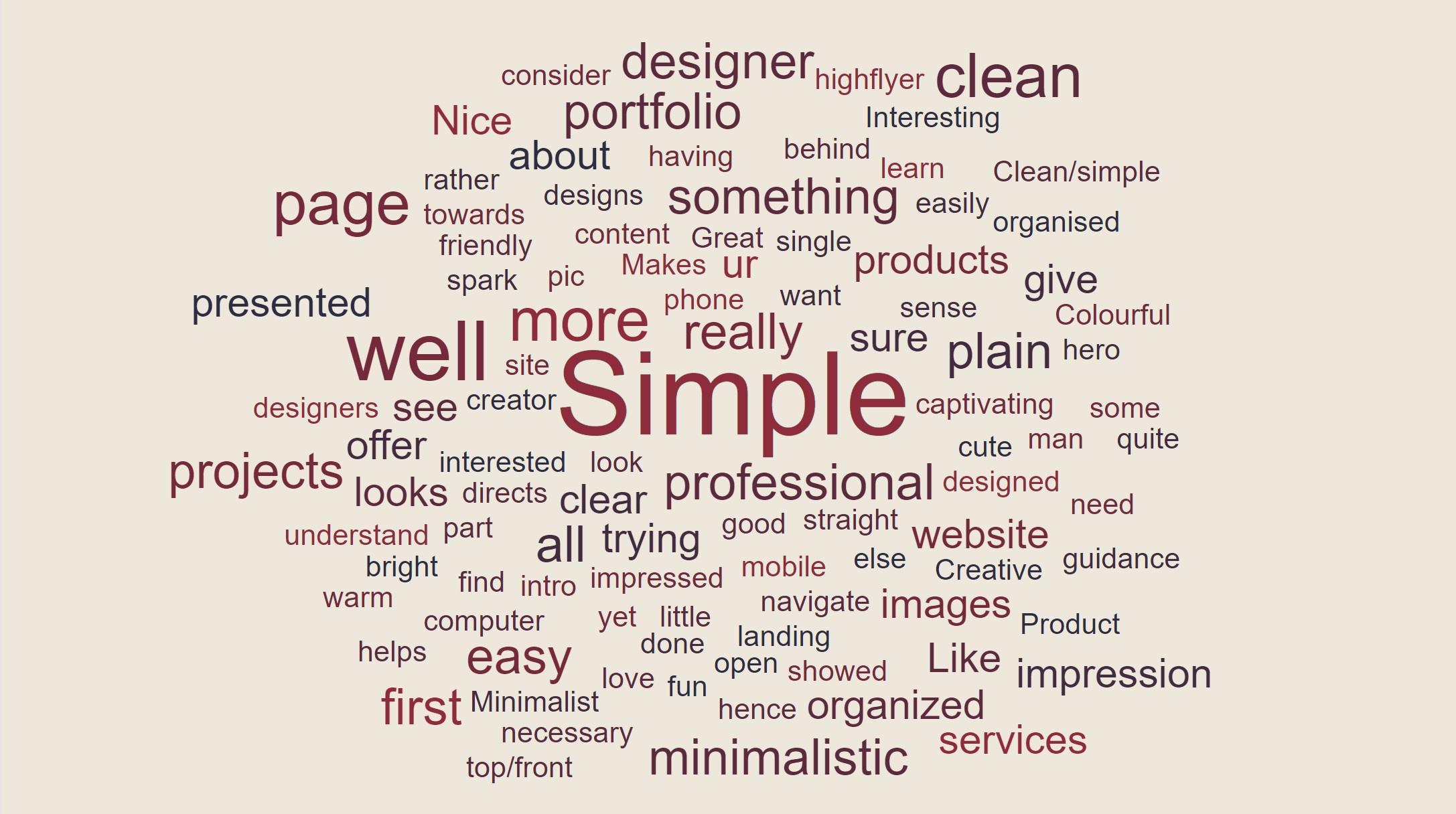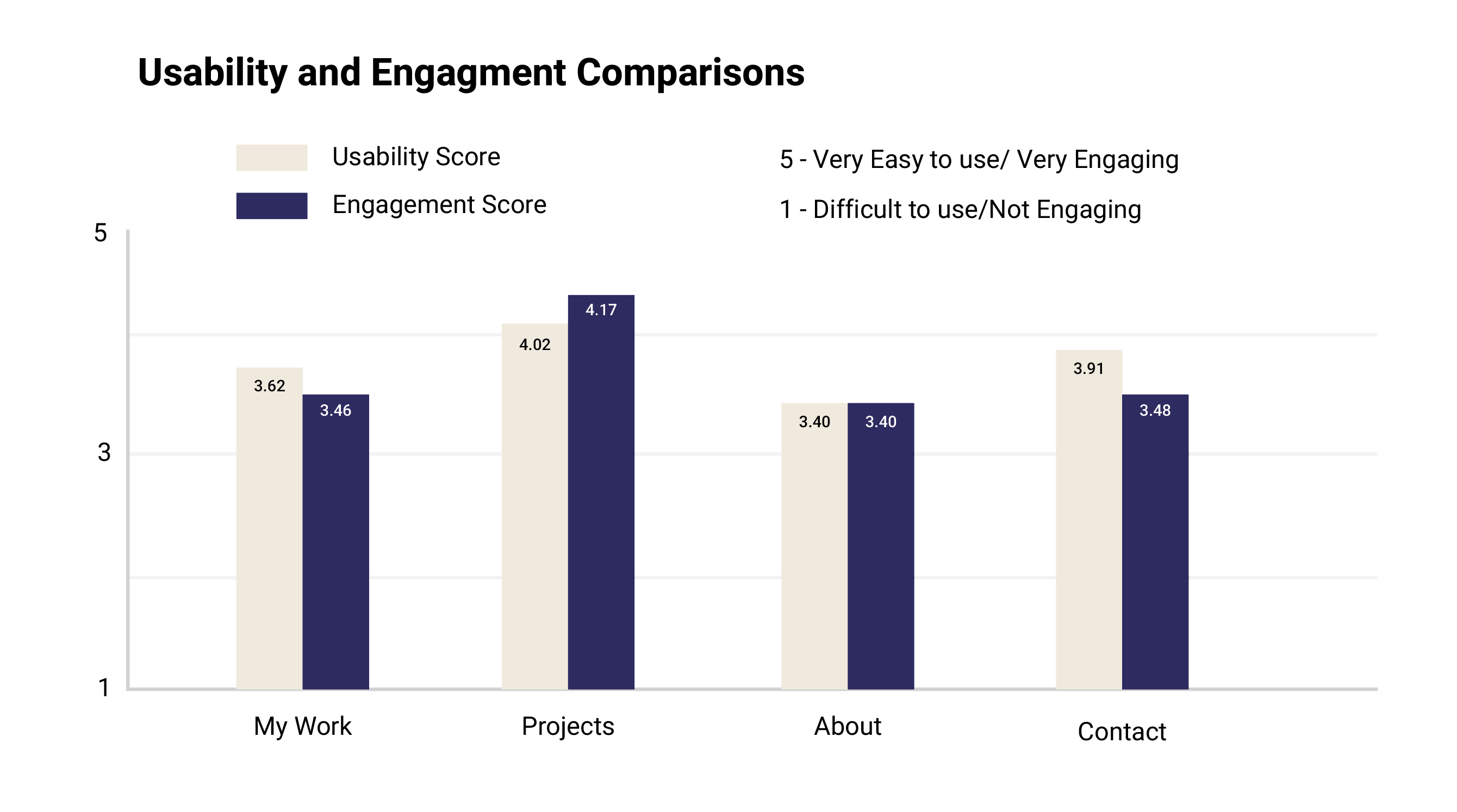 The results showed that despite my website having a good usability and engagement score, it was still viewed as simple. This is because the visuals and interactions were lacking so it needed an update. The wide array of projects I presented from product, graphics, marketing, ux/ui were not sorted which meant most participants could not indicate what type of designer I was. This also created a lack of clarity towards what I wanted to focus my work in.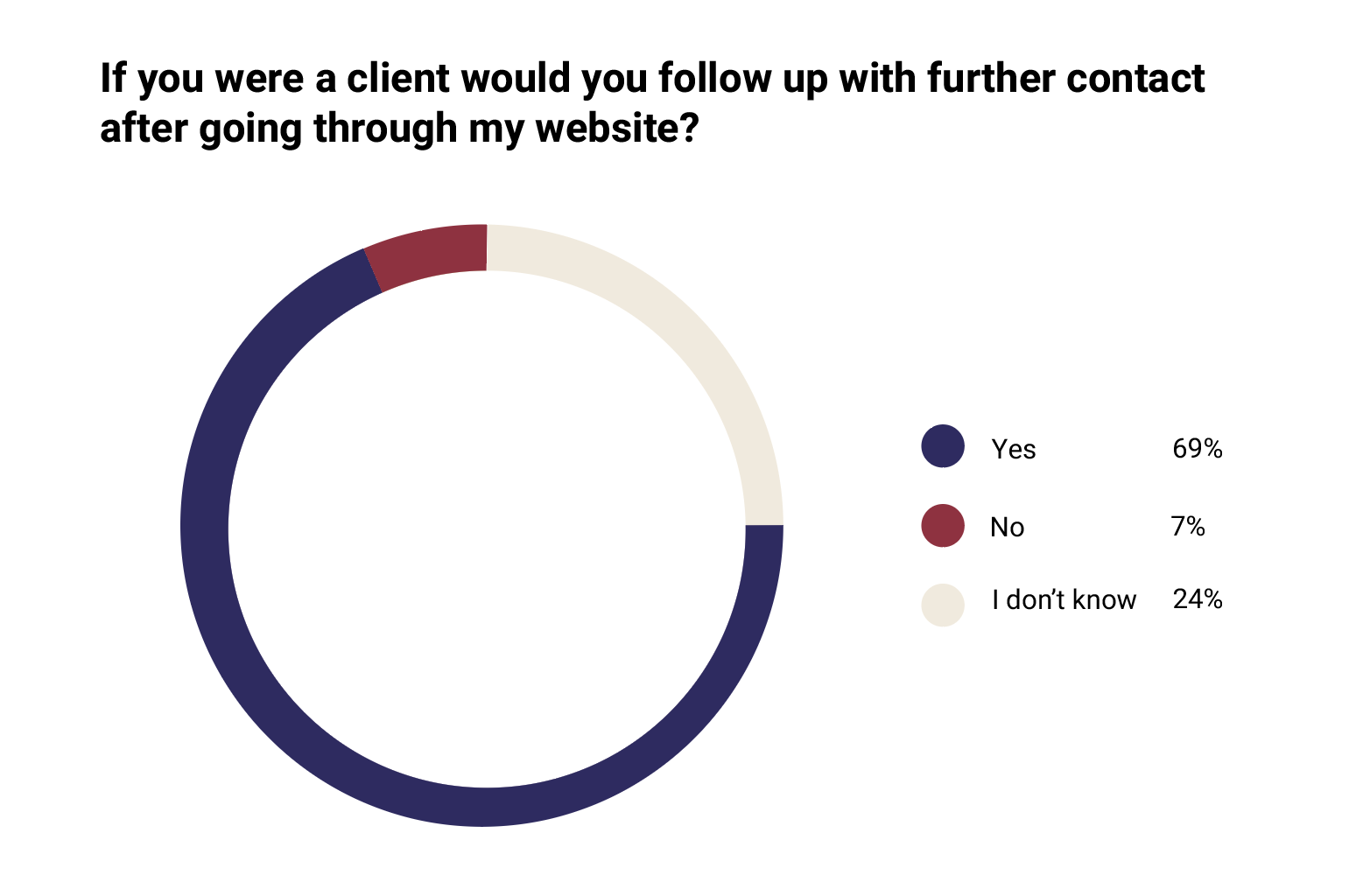 Finally, an important metric I wanted to see if participants would follow up with further contact for career or project opportunities. While 69% of participants would follow up with contact this could be potential bias as these participants already know me and my background. Regardless the remaining 31% were unsure or would not follow up with contact meaning potential opportunities were being lost.
Key Insights
01
I'm viewed as a pragmatic individual
02
My old design indentity was unclear
03
My old website was too simple and unfocused
Personal Self-Research
For my personal research I looked at brands that I liked or felt represented me.

There was a clear trend as brands that I admired had minimal branding; a sans-serif font logo along with an accent or monochromatic colour background. Another element I liked were details built into it. For instance, Bellroy's owl or Viao's analogue to digital meaning. Finally, logos with structure or 3D visuals drew me in, as the structure made the visuals more interesting.

For my personal values I thought about the type of designer and individual I wanted to be. These values should stick with me no matter what I decide to pursue, whether design or not. From deeply thinking about this I concluded that these were my values.

Logo Creation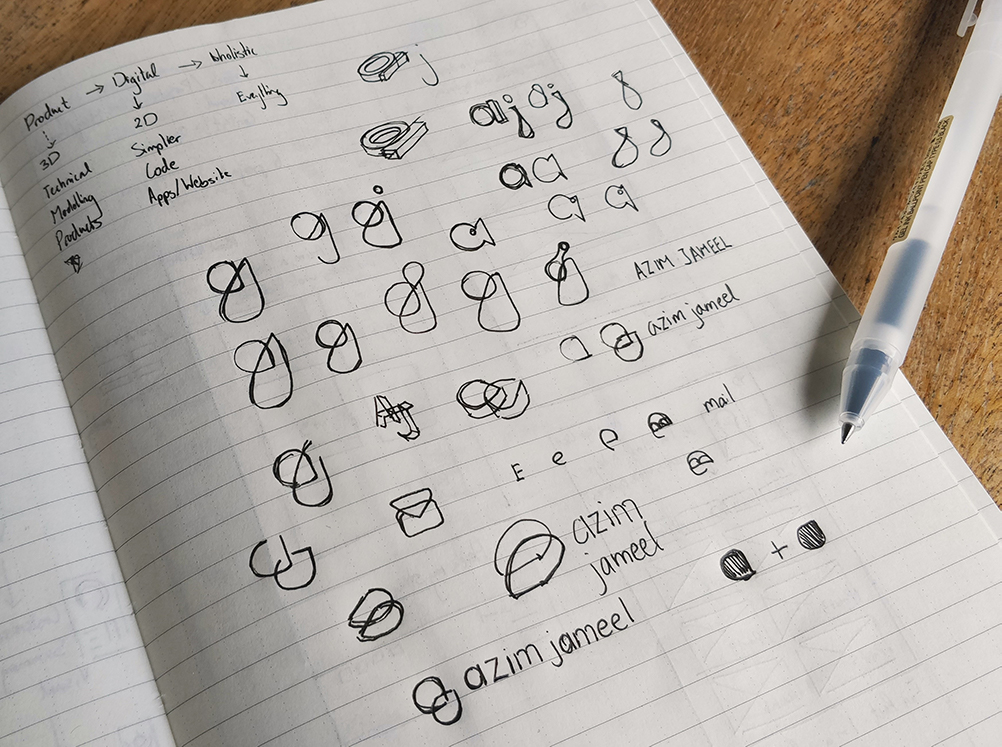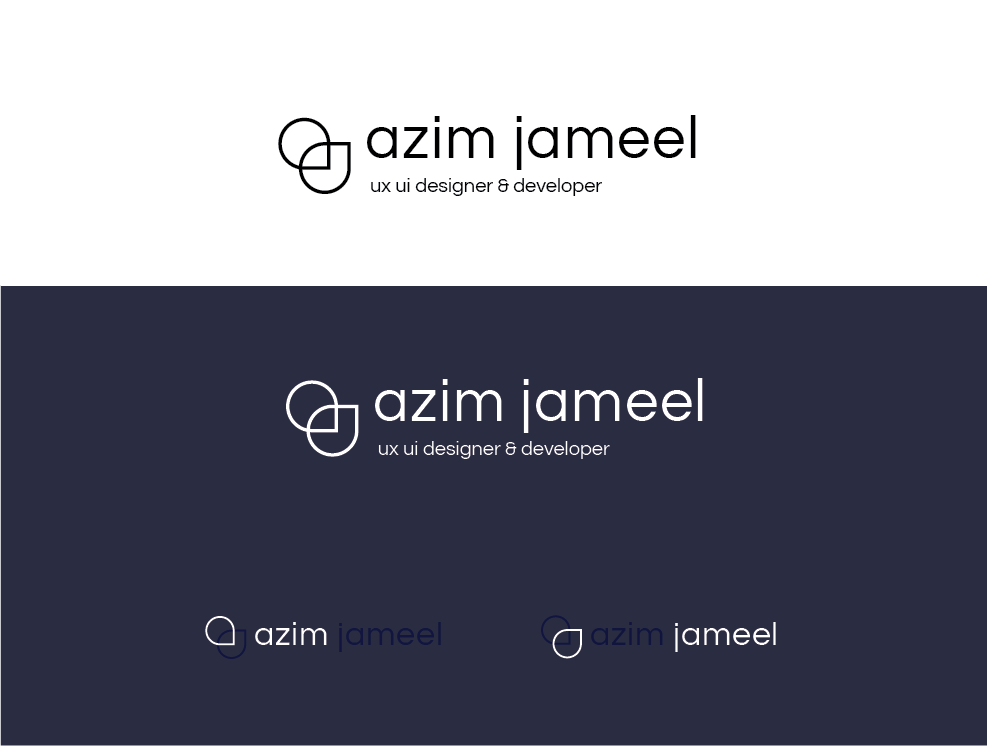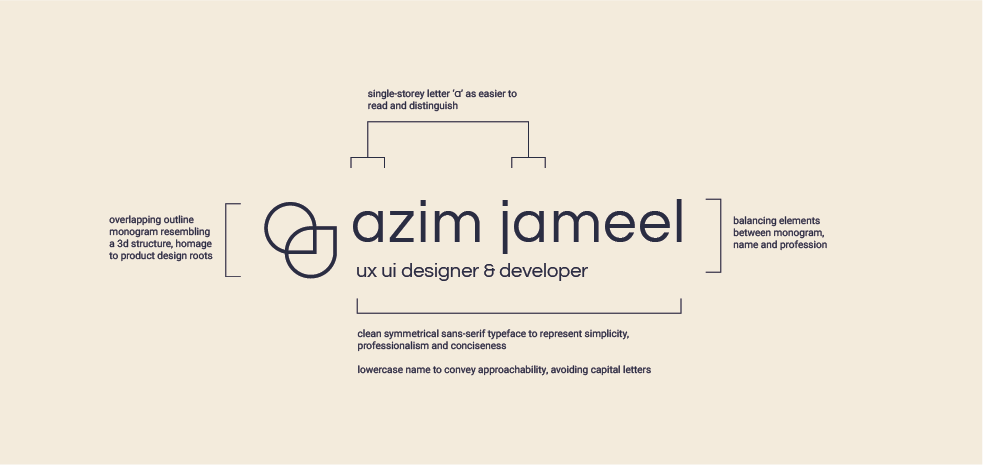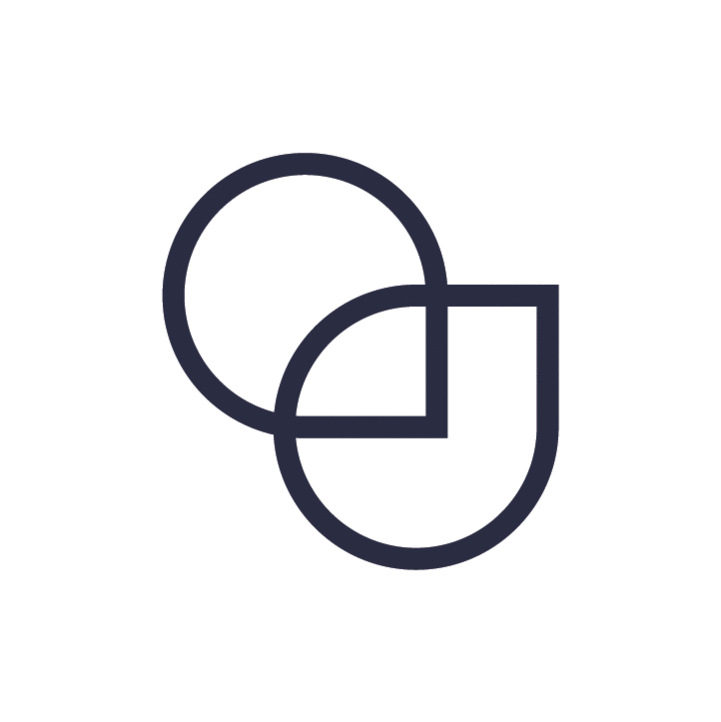 Website Development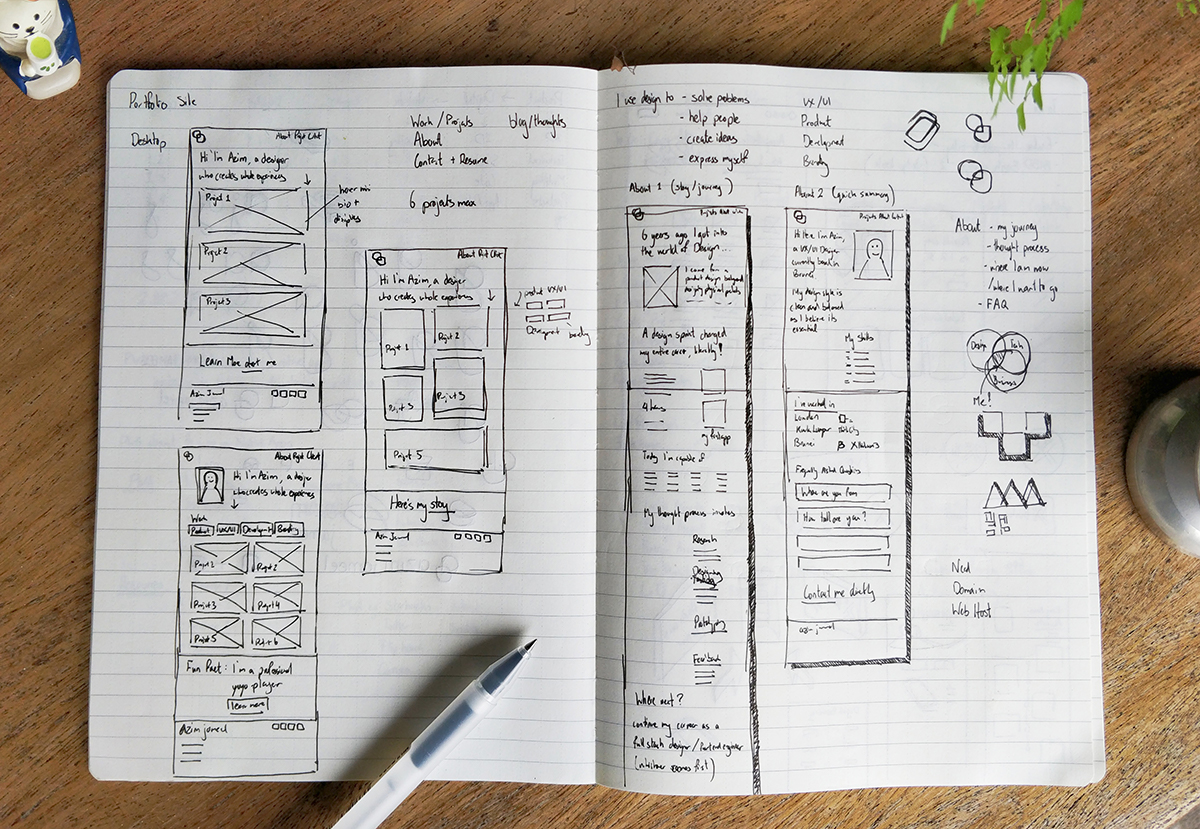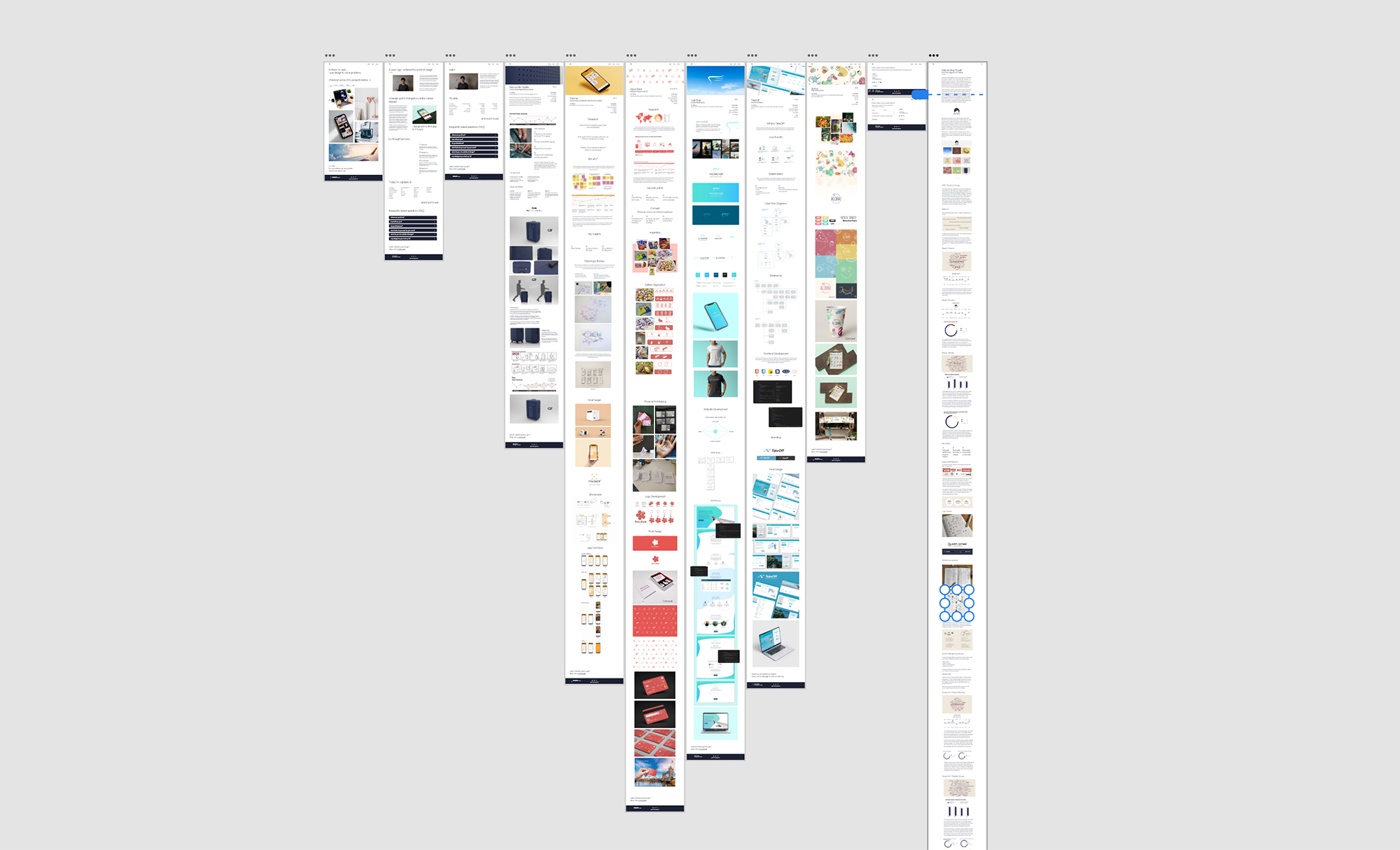 To build the website I could either use ready-made tools or I could code it by hand. While ready-made tools would ease the development, I chose to code the website myself. This is because I wanted to prove my development skills and have complete customization of my site down to the pixel.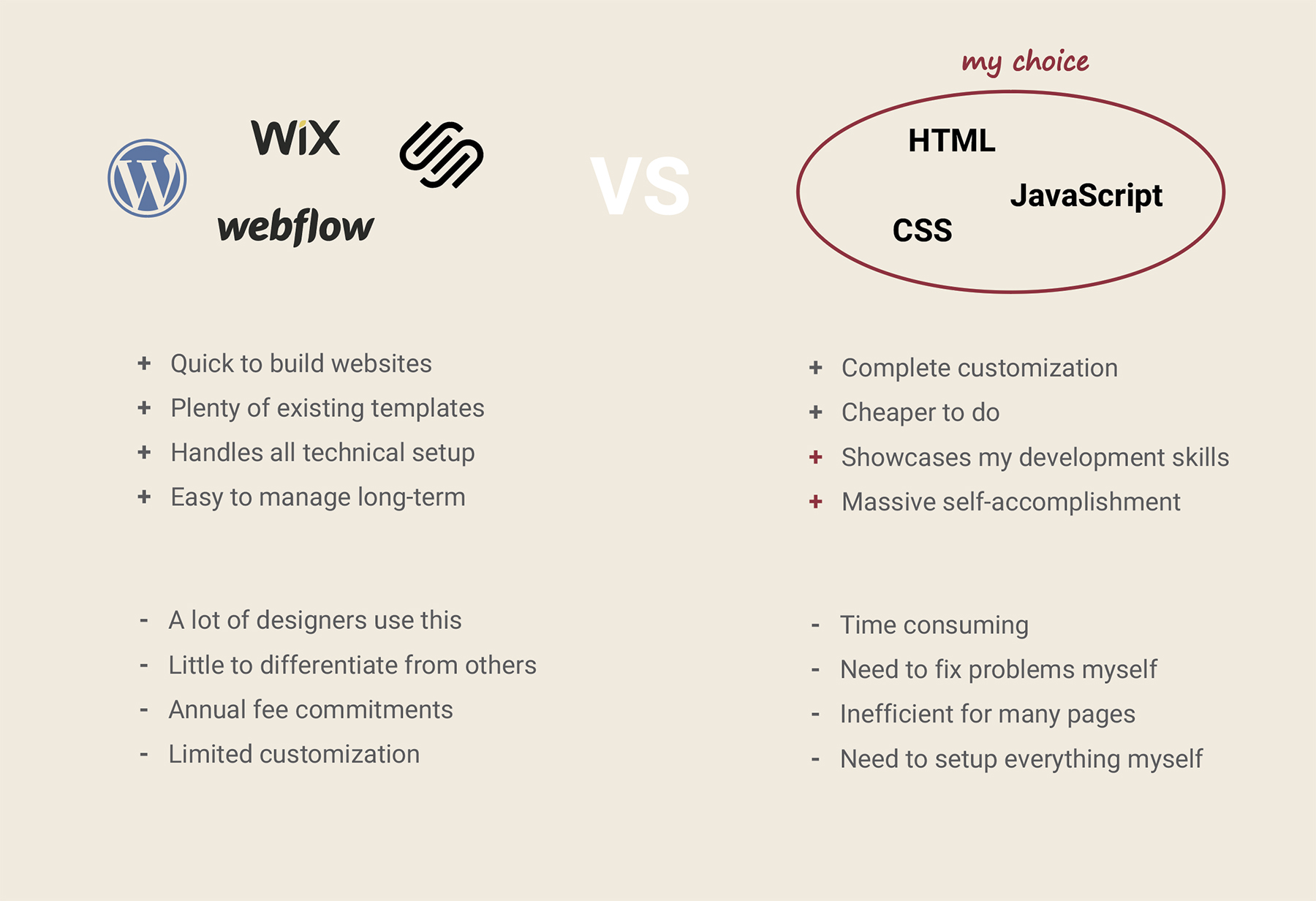 Some Challenges Along The Way
As expected, building a website from scratch by code was not an easy task and a number of challenges were faced to get it working including:

- Responsiveness
- Scripts not working
- Files not linked and displaying
- Setting up the animations

Googling and searching how to fix these issues with a share of trial and error managed to overcome these issues.
Development
I dedicated 3-4 hours a day making the website for 3 weeks, gradually adding pages in 1 at a time. While the general setup was quick to setup, creating content and layouts for each individual project took up a lot of time. Instead of using a generic layouts I wanted each project to be highlighted in its best.

With the new logo done and website at 80% completed, I sent a new survey out again asking opinions about the new changes.
Survey Part 2 - Personal Branding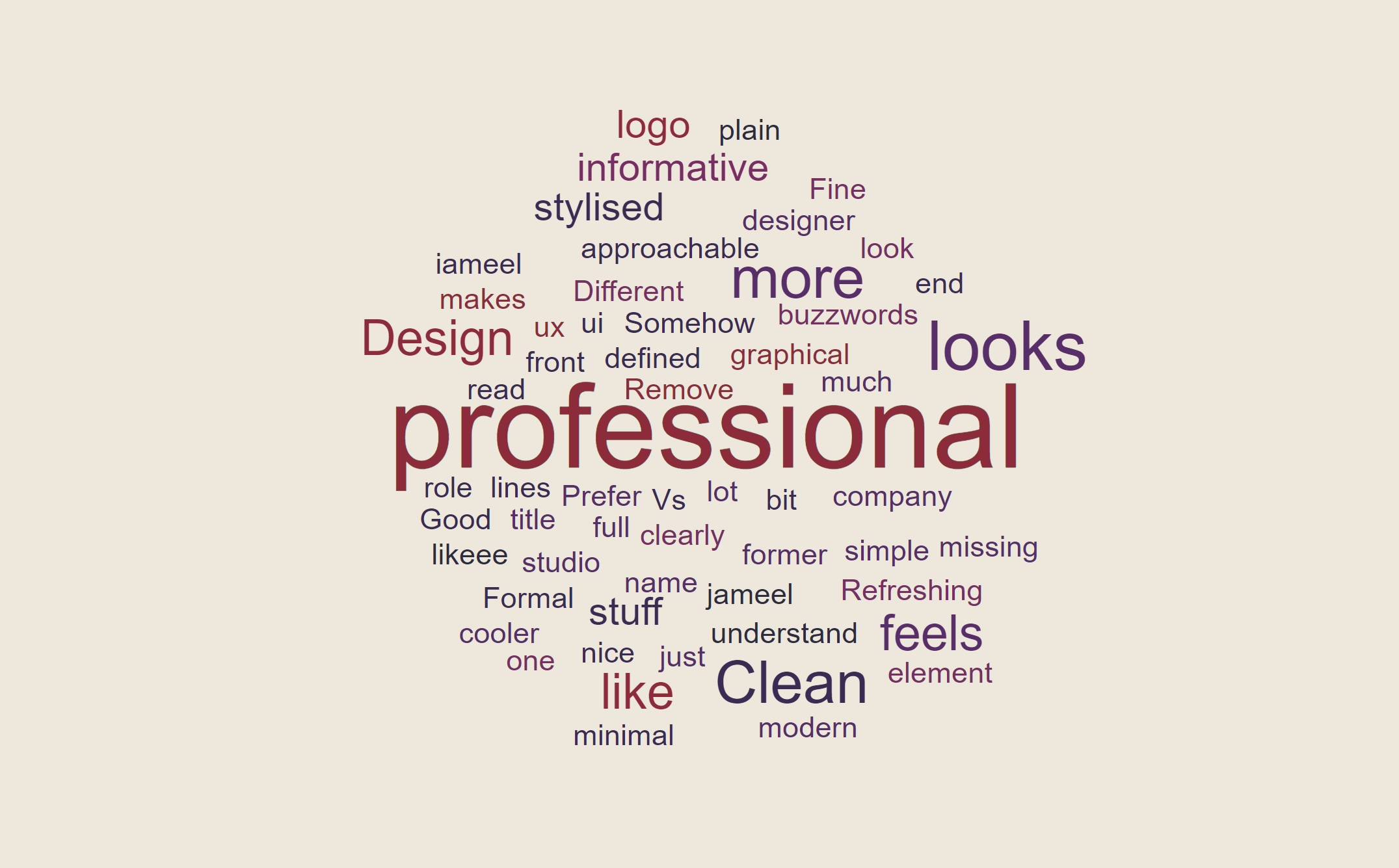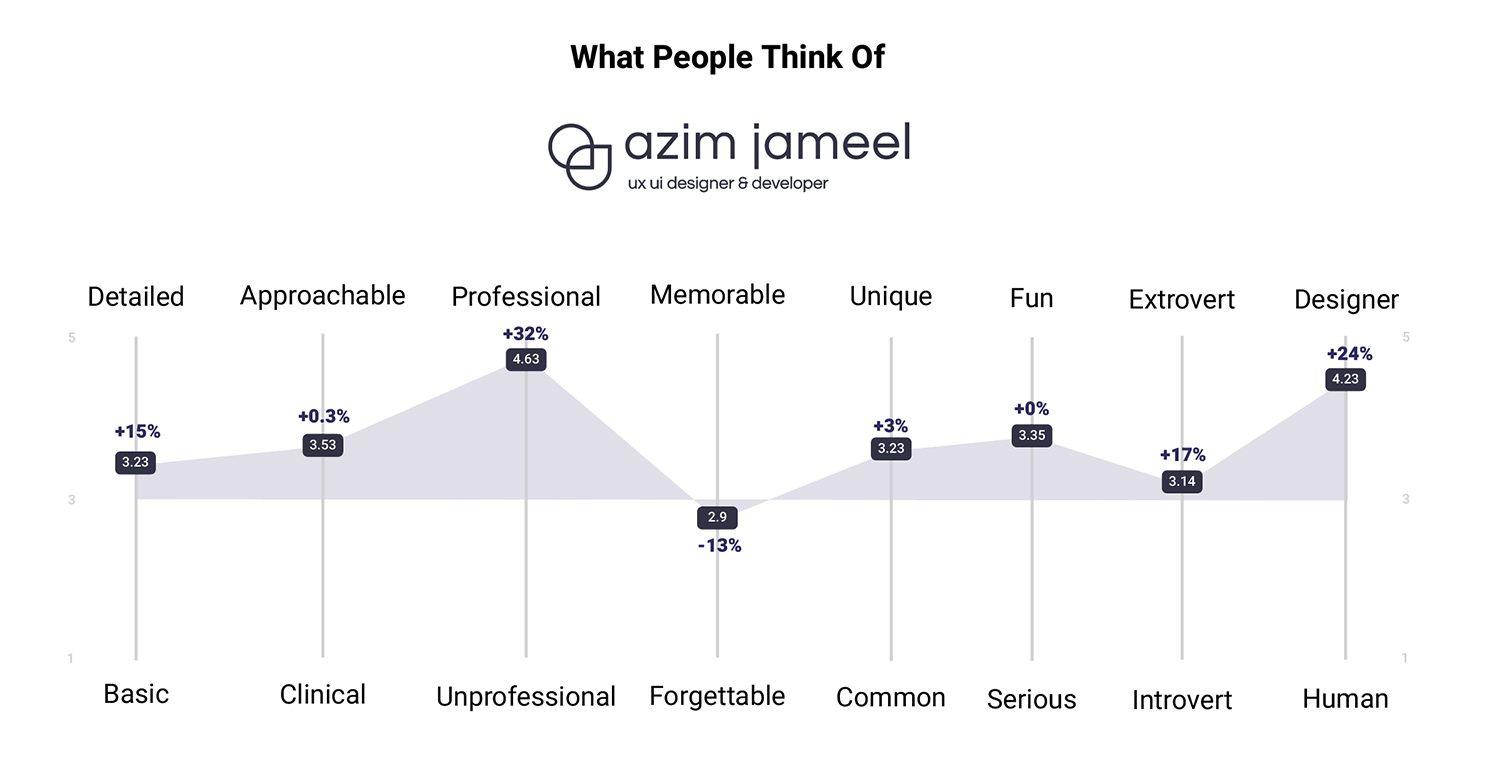 The new logo received a huge increase in professionalism and other perceptions up to 32% from the clean look of the design. Many expressed while it was professional and clean, it did lose a sense of personality from being very sleek. I viewed this as a welcome change as it shows my design style and indentity has matured and become more refined.

While the new logo did result in a 33% decrease in representing myself, I believe this is because the new logo has not yet being associated with me. Over time there will be a stronger link between the two. Overall though 82% of participants believe this is an improvement which validates the new rebrand and change.
Survey Part 2 - Website Updates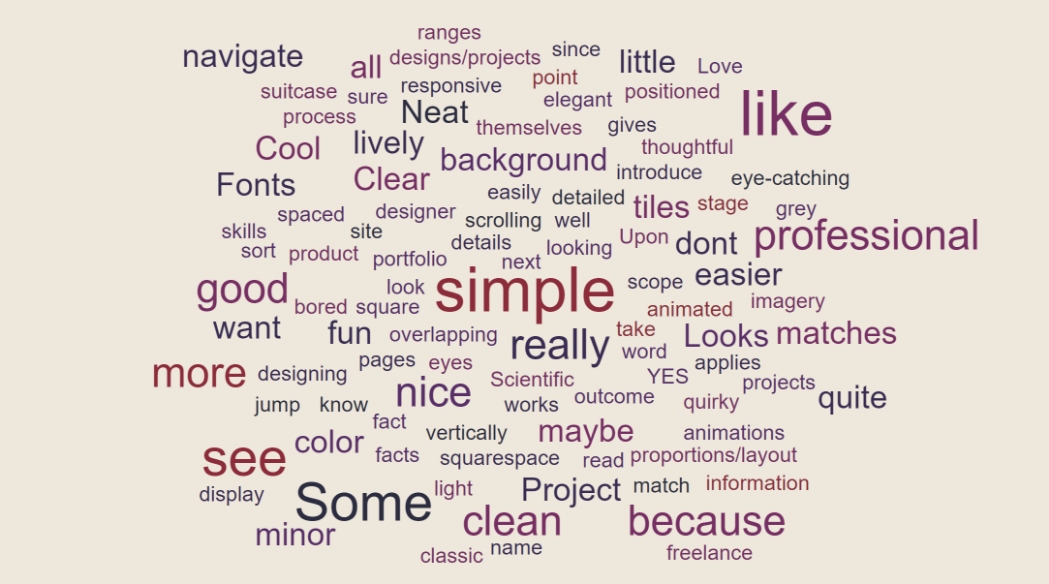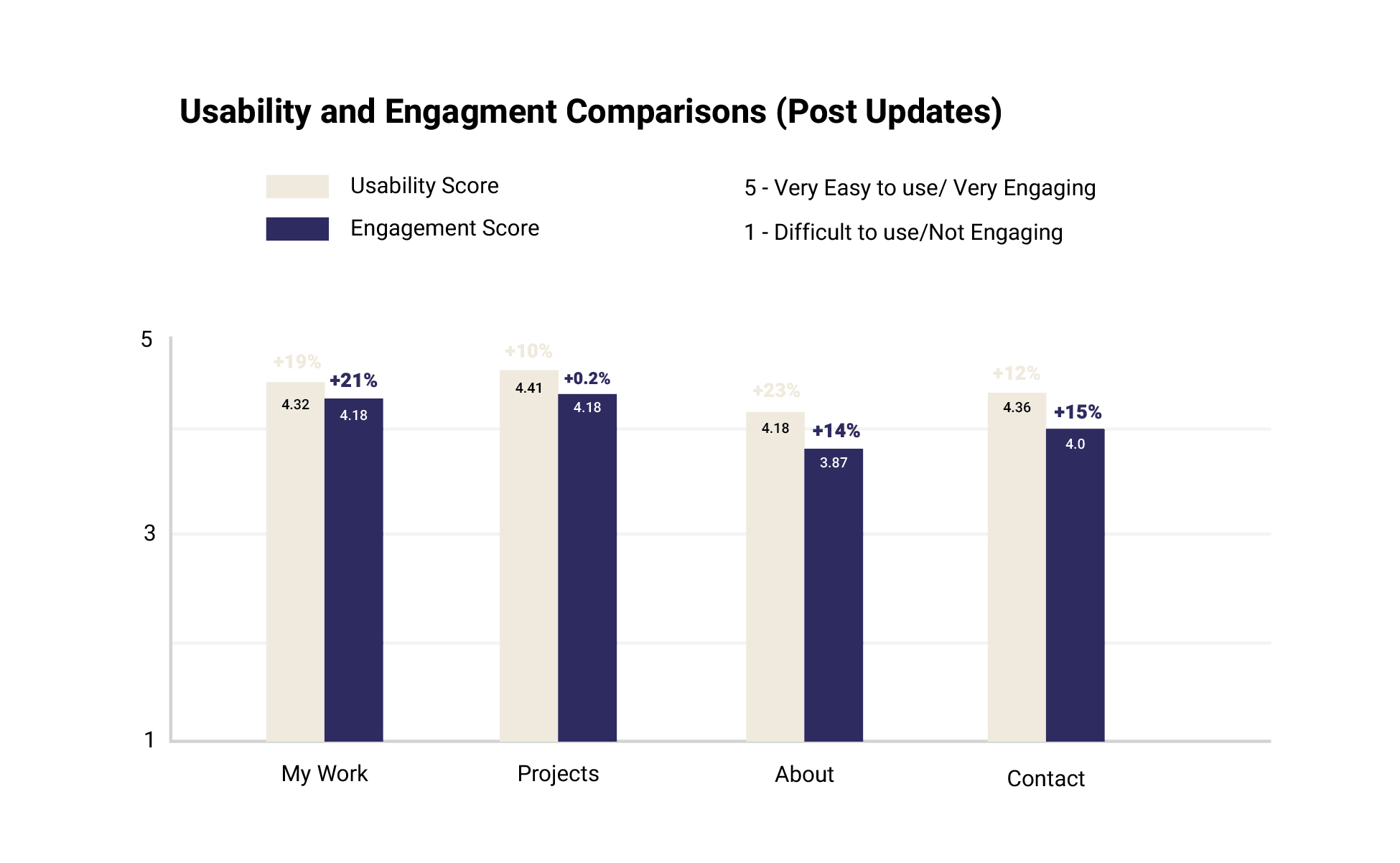 The new website received substantial improvements with both the usability and engagement increasing nearly up to 25% improved. The projects themselves did not receive much change but it was a lot clearer to understand.

For the client engagement there was a small improvement of 6% more likely of follow-up contact showing there can still be ways to improve the site. However it was clear the new website has improved as 95% agreed to it. The contributions of layouts, animations and interactivity helped elevate the website.
Closing Thoughts
This rebrand and website creation was a long but worthwhile process. Embracing the full research process helped to develop a meaningful redesign that reflects my new skills and growth. While the overall outcome is a success as shown from the survey results, I would change some things if I were to repeat this in the future.

For the website I would switch to using ready-made tools such as SquareSpace and WebFlow to save a lot of time and focus on showcasing my projects the best they may be. I would also like to push the boundaries of what I am capable of by making more unique interactions and layouts.

This project took about 7-8 weeks to complete outside of a full-time job and was a huge challenge to create. Looking forward I will review and update my website and logo in the next 2-3 years to once again reflect my growth and changes. Until then, this has been my rebranding for 2021!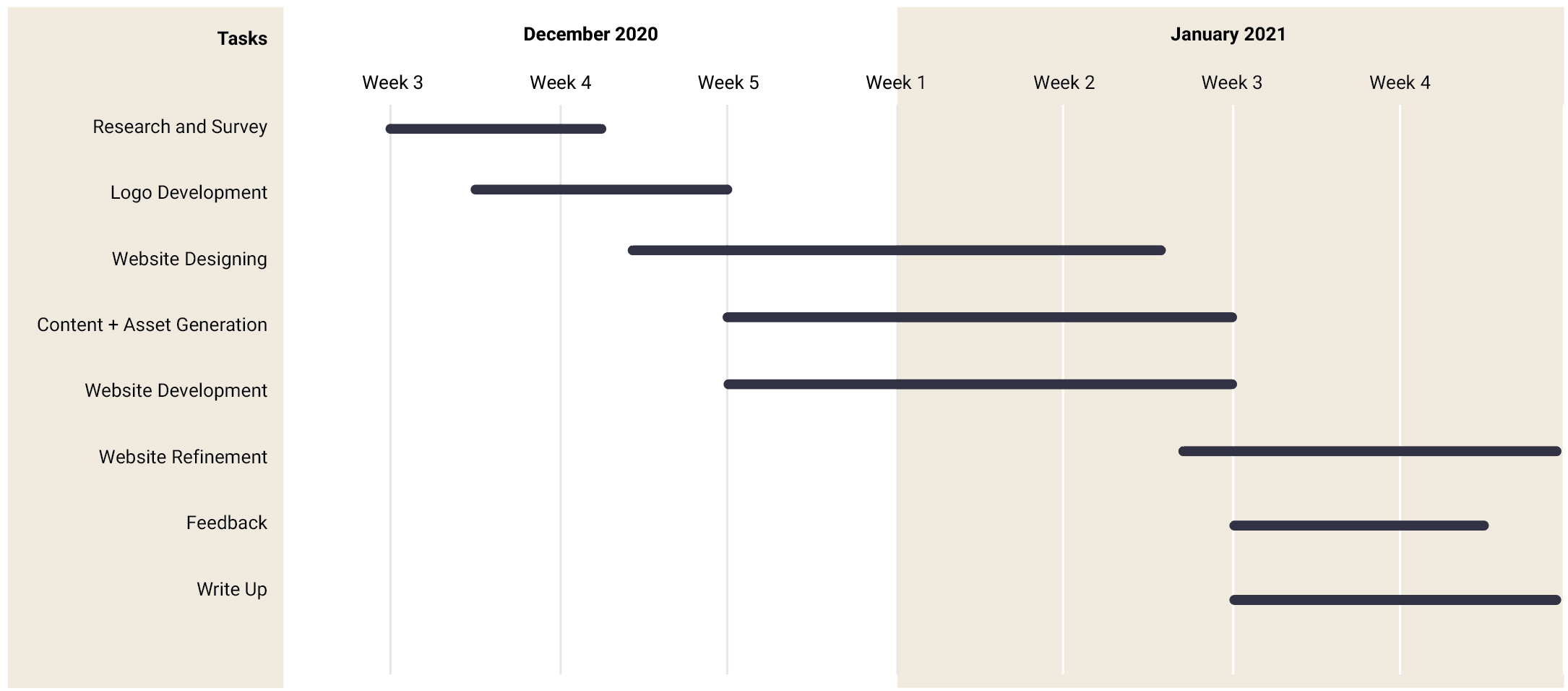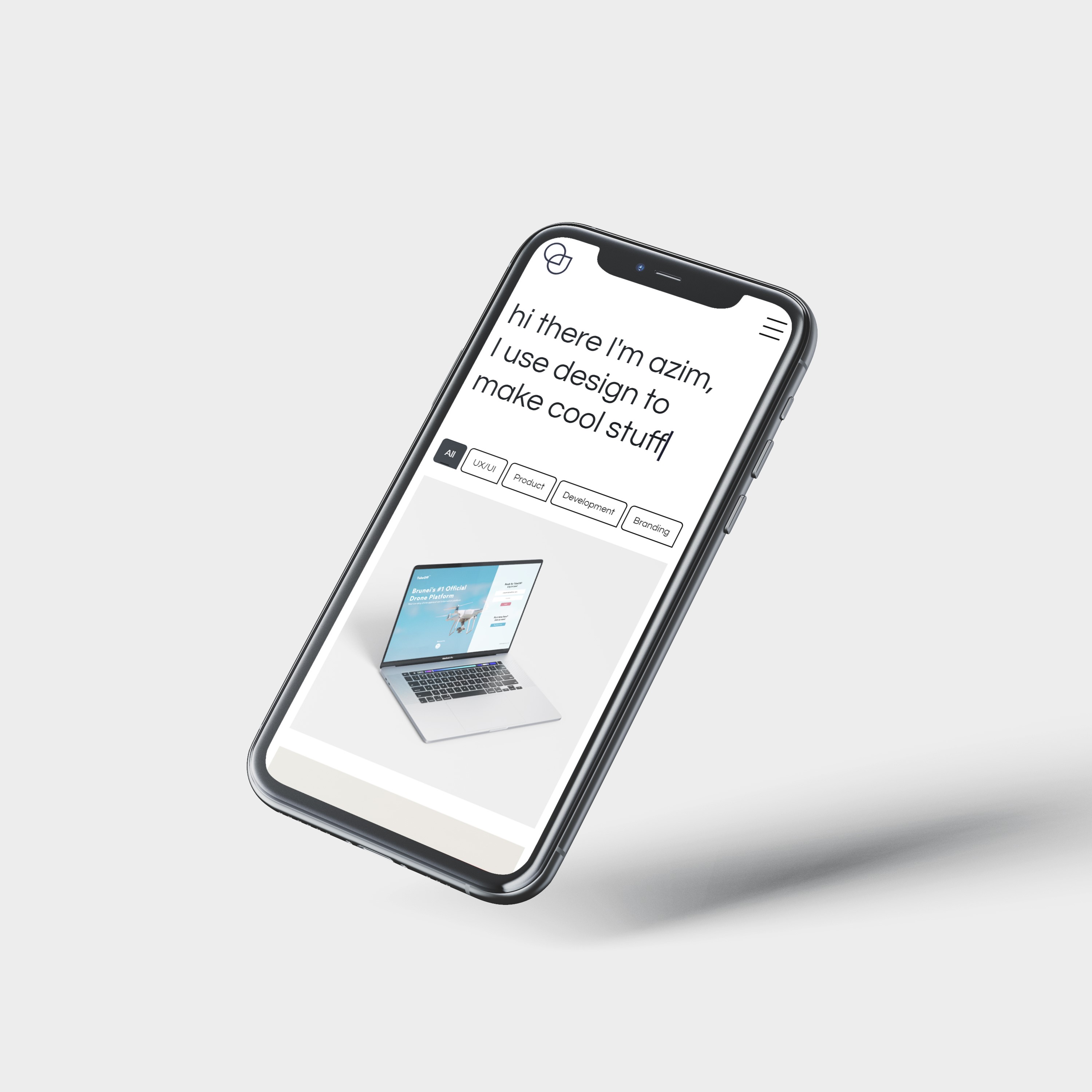 Hope you enjoyed my journey!
Lets begin yours here.